Born in the XVIIth, developed in the XVIIIth, popularized in the XIXth and XXth century, snuff boxes, destined to men or women, appeared in their thousands.
From the 1680s onwards, snuff tobacco was one of the most used kind of tabacco and an inevitable social vice.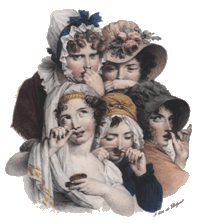 Gradually, in the course of the XXth century, the fashion of snuff taking disappeared in favour of cigars, cigarettes or pipes.
Snuff boxes were therefore neglected, giving way to other smokers' items.
So, nowadays and in our current culture it seems difficult to understand the omnipresence of snuff tobacco in the social history of yesteryears.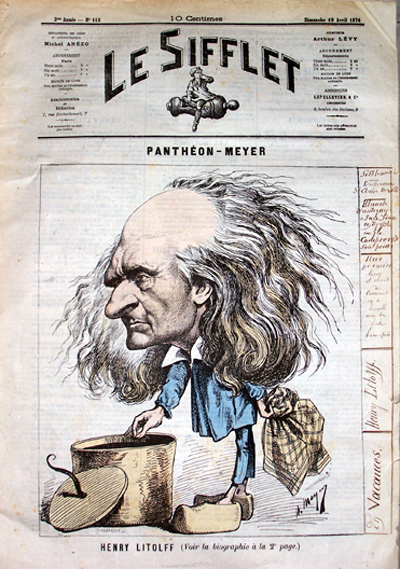 "Le sifflet " newspaper dated April 19th , 1874
representing Henry Litolff