The achivement of this web site has been carried out thanks to various texts, synthetized or copied out from the web or magazines published on the subject.
Special thanks to:
-The Bergerac's museum of tobacco for all the precious information related in its book "tabac et sociétés" l'herbe de tous les maux
-Nelly Fouchet, Expert près la Cour d''Appel de Versailles
Galerie Arcanes ;10, rue Rameau ; 78000 VERSAILLES
for her article "chiner malin/les tabatières".
-and to the old St Claude's friends for their information taken from their catalogue "les tabatières dans la collection Alix Poncet".
With special thanks to Céline who has kindly helped me regarding the technical working-out of this web site and to Bertrand who helped me correcting the English version making it more understandable :-)
Main web sites visited:
http://www.ville-bergerac.fr
http://www.france-tabac.com
http://www.doctissimo.fr
http://perso.club-internet.fr
http://www.canesegas.com
http://iledujourdavant.free.fr
With my best thanks too for the numerous pictures downloaded from these different web sites and warm contacts exchanged with their web masters.
*Website dedicated to tobacco and related items:
"Tabacollector"
*Website of a french antique dealer specialized in small objects for display cabinets (including snuff boxes and grinders)
"Le curieux"
*Europe's largest nasal snuff tobacco manufacturing company/ D:

*Online Snuff store / UK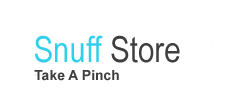 * Website of a keen Snuffman / UK

*A great website specialized in Toby Jugs / snuff takers toby/ UK http://www.thetobyjug.com *Website of a snuff boxes' collector: http://home.wanadoo.nl/g.w.vanbeukering Website of a snuff boxes antique dealer/ USA: http://www.snuffbox.com *Website of a snuff tobacco manufacturing company, Sheffield/ UK: http://www.sharrowmills.com * Website of a french designer from the rennes area, manufacturing recycled leather tobacco pouch (blagues à tabac) maroquinerie artisanale Rennes https://creationacc.com/pages/maroquinerie-rennes

************

Thank you to Christophe DETURCHES / Switzerland for its DivX "L'homme de Portofino" where we can see Derrick and Klein snuffing non-stop ! A real masterpiece !

************

Thanks to the french search engine and web site for collectors: Collectool.com for presenting my website in its article: "les collections z'Insolites" of january 2004.

Thanks to the belgian magazine Arts-Antiques-Auctions for publishing an article concerning my collection and web site in its Septembre 2004 edition.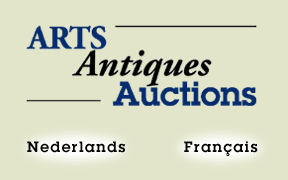 Thanks to the french magazine "Chinambule" for mentionning my website in its May 2006 edition and for its article of 8 pages in its magazine° 33 of March 2007.

Thanks to the french magazine Aladin for transcribing some information about me and my collection in its magazine n° 237 of mars 2008.