You are going to find hereafter a non-exhaustive list of the most common key-words used in language of snuff boxes:
1/ Cage
Used for a snuff box, the basic elements of which (porcelaine or mother of pearl lay, japanese lacquer...) are set in a gold, silver or platinium frame.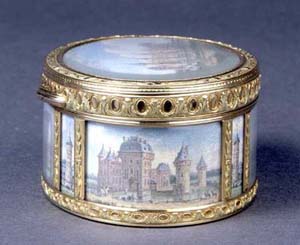 Picture: www.louvre.fr
2/ Two tobaccos
Snuff box using two internal compartments allowing to store two different kinds of tobacco.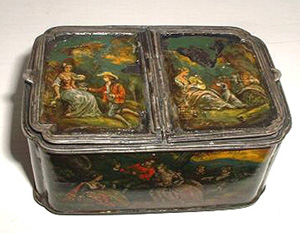 3/ Thumb
Snuff box equipped, in its lower part, with a central hole in order to make its taking in between the thumb and forefinger easier.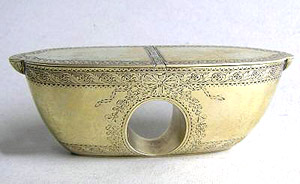 4/ Ramponeau
Snuff box in the shape of a barrel ( comes from Jean Ramponeau: French innkeeper 1724-1802)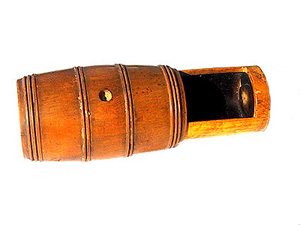 5/ Scandalous
Created by the Italian Fagnani who depicted the most spicy events on the snuff boxes and amorous adventures of the most popular people at the end of the XVIIth century.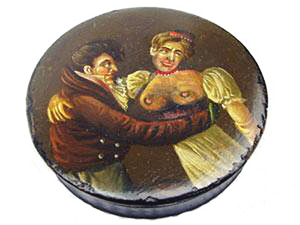 Hand painted risque scene depicting what appears to be
the Prince Regent (George IV) having a grope of a maiden's bare breasts.
6/ Secret
Snuff box using a hidden opening system on its top.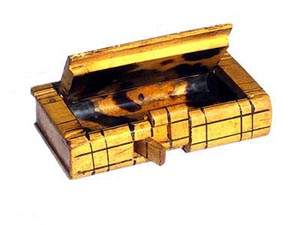 7/ Misers
Snuff box manufactured in such a way that it only allows a tiny tobacco taking.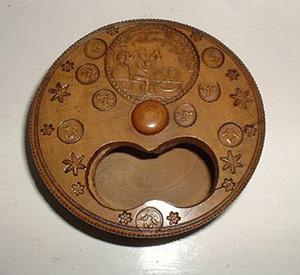 8/ Joker
The tobacco is hidden in a false bottom, not visible
9/ Mourner
Snuff box used during a mourning period and "half mourner" if the mourning doesn't affect you directly.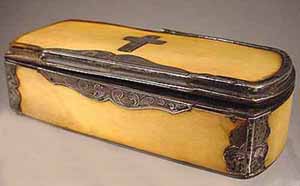 10/ Optical
Snuff box often showing erotic scenes which appear from a visual effect or when heated.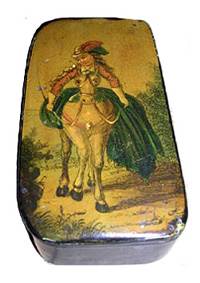 *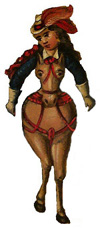 11/ Full
When the gold which makes it up is coated with mother of pearl, coral, "hornline"or even see-through enamel.
12/ Rat's tail
Created at the end of the XIXth century, made of wood or horn, this snuff box generally comes in a round or oval shape. So called 'rat's tail' snuff boxes have a flat or slightly curved top which fits into the main piece often carved in a birch or cherrytree's branch.
The opening is possible by pulling on the leather lace which is an extension of the top.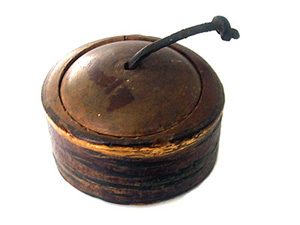 13/ Cheat
Snuff box fitted with a tiny inside mirror (as in a fly box)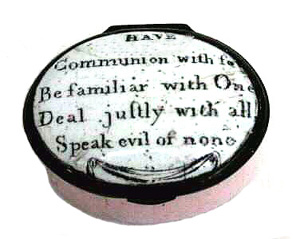 *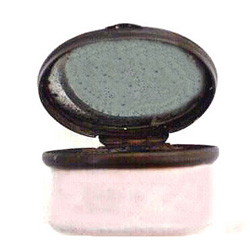 Bilston enamel England XVIIIth century

14/ Mechanism
Snuff box using a coded mechanism to be opened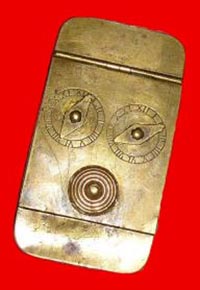 *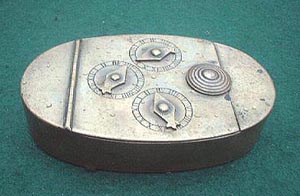 15/ Misleading
Fancy snuff box in the shape of a : shoe, book, shell, hat, small piece of furniture, fish…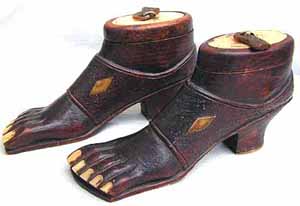 *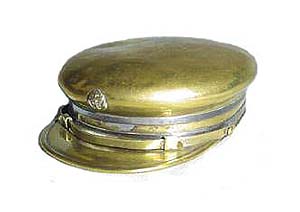 16/ "Turgotine"
Flat and plain snuff box which appeared under Louis XVI just after Turgot's stringent economic reform.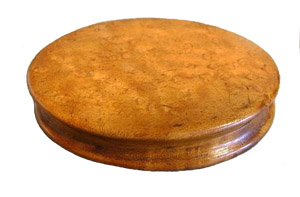 17/ "Sanson"
During the French Revolution, patriots used snuff boxes made of copper-based alloy in the shape of the bastille, engraved with patriotic mottos. The ones called "Sanson" depict the "place de Grève" and the "guillotine".
18/ Shaker
Snuff box with a tiny opening on its top allowing , when shaken, to pour some snuff on the back of one's hand.
Here below, some examples of Henriot sand other manufacturies' secouettes.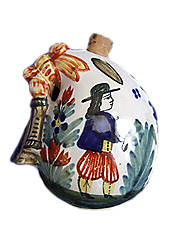 *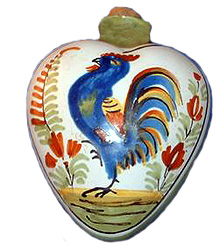 *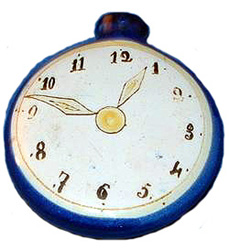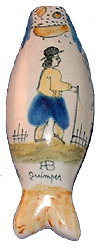 *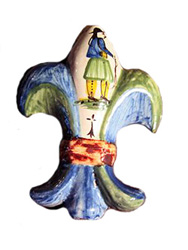 *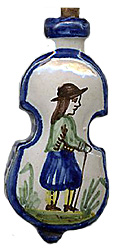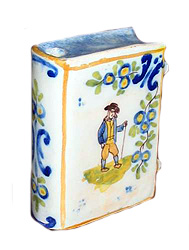 *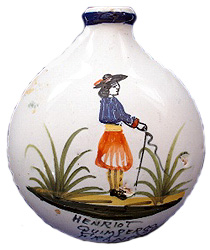 *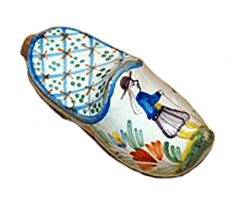 19/Scatological
Many given possibilities, all on the same theme:
- a shaker showing a character in a half seated position.
The cork is generally situated in the place of the orifice.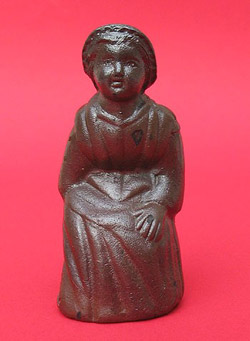 *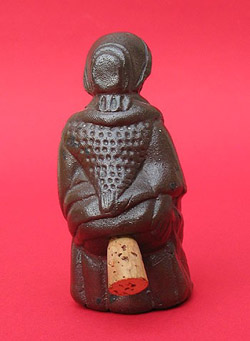 Pictures: www.tabacollector.com
- a shaker also called "zoomorphic" representing an animal - generaly a pig: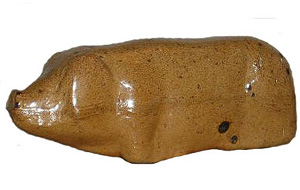 *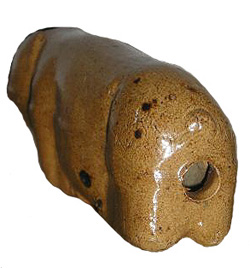 - or also a snuff box representing a character in a seated position, made of fruit wood or coquilla nut and with the opening in its back .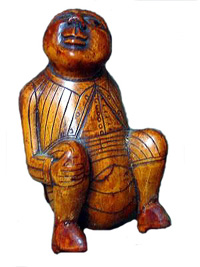 *